Regan Yee, Olympian, HSS Alumni, Graduating Class of 2013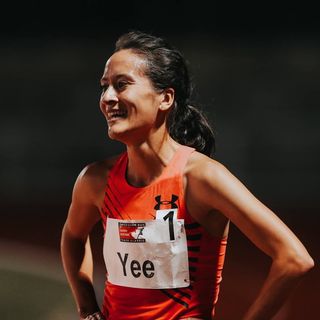 On the last day of the Olympic qualification period for Tokyo 2020, Regan Yee ran a Canadian record 9:27.54 in the 3000m steeplechase to qualify for her first Olympic Games. Yee competed collegiately for Trinity Western University and became the most individually decorated track and field athlete in Spartans' program's history. In her fifth year she won gold in both the 1500m and 3000m at the 2018 U Sports Championships, to cap a career in which she earned a TWU-record five national medals. While at TWU, Yee represented Canada twice at the FISU Universiade, making the final in the 3000m steeplechase in 2015 and the 1500m in 2017.
Carol Huynh, Olympian, HSS Alumni, Graduating Class of 1998
Carol was the first gold medalist for Canada in women's wrestling and was the first gold medallist for Canada at the 2008 Beijing Olympics. She is also the 2010 Commonwealth Games and two time Pan American Games champion. She has also achieved success at the world championships where Huynh has totaled one silver and three bronze medals. Huynh is also an eleven time national champion. Following the 2012 Olympics, Huynh retired from competition and started coaching the University of Calgary Dinos wrestling team. Huynh was elected to the United World Wrestling Hall of Fame in 2013. In early 2015 she was selected as a United World Wrestling Super 8 Ambassador for the global campaign focusing on the development of women in wrestling and has also served as the Chair of the United World Wrestling Athletes Commission from 2013 to 2017. As of 2020 she is the current coach of Wrestling Canada's Next Gen team based in Calgary.
Lyndsay Belisle, Olympian, HSS Alumni, Graduating Class of 1995
Considering one of the world's top female freestyle wrestlers in her decade, Belisle has claimed two silver medals each in the 48 and 51-kg division at the 2003 Pan American Games in Santo Domingo, Dominican Republic, and at the 2006 World Wrestling Championships in Guangzhou, China, and seized an opportunity to compete for Canada at the 2004 Summer Olympics.