Youth Train in Trades
Youth Train in Trades (YTT) programs provide students with an opportunity to receive their first year of trades technical training before they graduate, and tuition is free.
Students can take a Foundations trades program through one of our post-secondary partners.
YTT programs are dual credit, which means that the student receives credit for the program at the post-secondary institution and their high school.
Youth Train in Trades Programs include the following: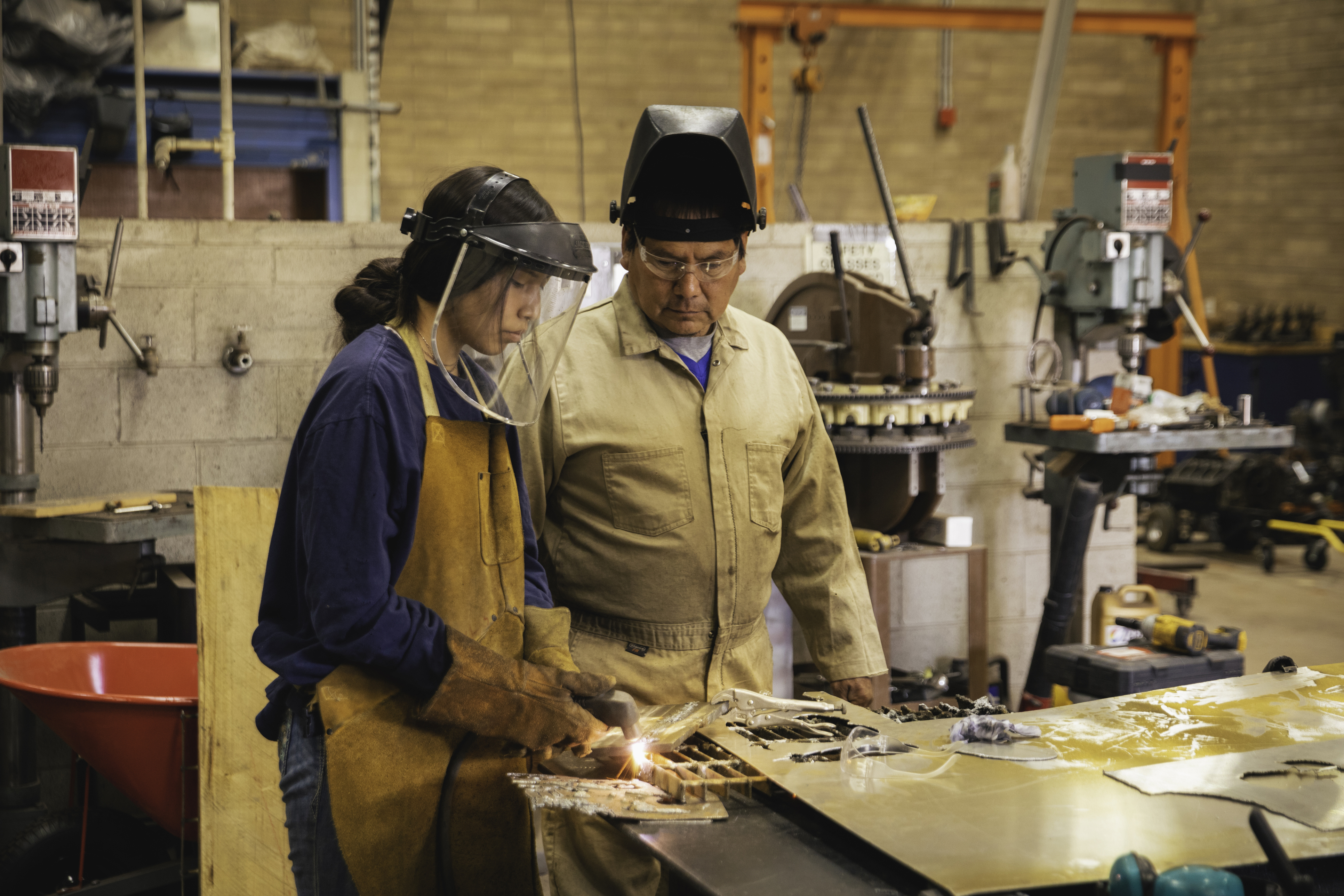 Automotive Service Technician Foundation
Professional Cook 1
Hairstylist Foundation
Heavy Mechanical Foundation
Carpentry Foundation
Welding Foundation
Millwright Foundation
Electrical Foundation
Our career counselors can answer any questions students may have around credits granted, graduation plans, and potential dual credit options.
Youth Work in Trades
Students employed in a Skilled Trades BC recognized occupation are given the opportunity to gain credits toward graduation while working toward red seal certification.  For every 12 hours that a student works at a certified workplace, they receive one 4 credit elective course toward graduation.  A total of 4 courses are available.  Students also qualify for a $1000 grant upon completion of sufficient work-based training hours.
Work Experience
A very important component of a future career plan involves connecting students to the "world of work" through work experience. Work experience (WEX) opportunities are open to students in Grades 11 and 12 and serve to support student interests as they strive to choose a career path that is a fit for them. By engaging in WEX, skills are learned, and questions are answered prior to making career life decisions.
School district staff liaise with employers to provide feedback and enhance skills that are developed in the workplace. Upon completion of a WEX placement, students are granted 4 credits toward graduation.
Our students applying for part-time work in the community!