The following is  instructions on how to complete and hand in assignments in Microsoft 365 Teams.  You may not need all these steps, depending on what is required in the assignment.  If you have any further questions, contact your teacher for help.
From computer:
1. Open assignment by clicking on View Assignment.
2. Double Click on word document.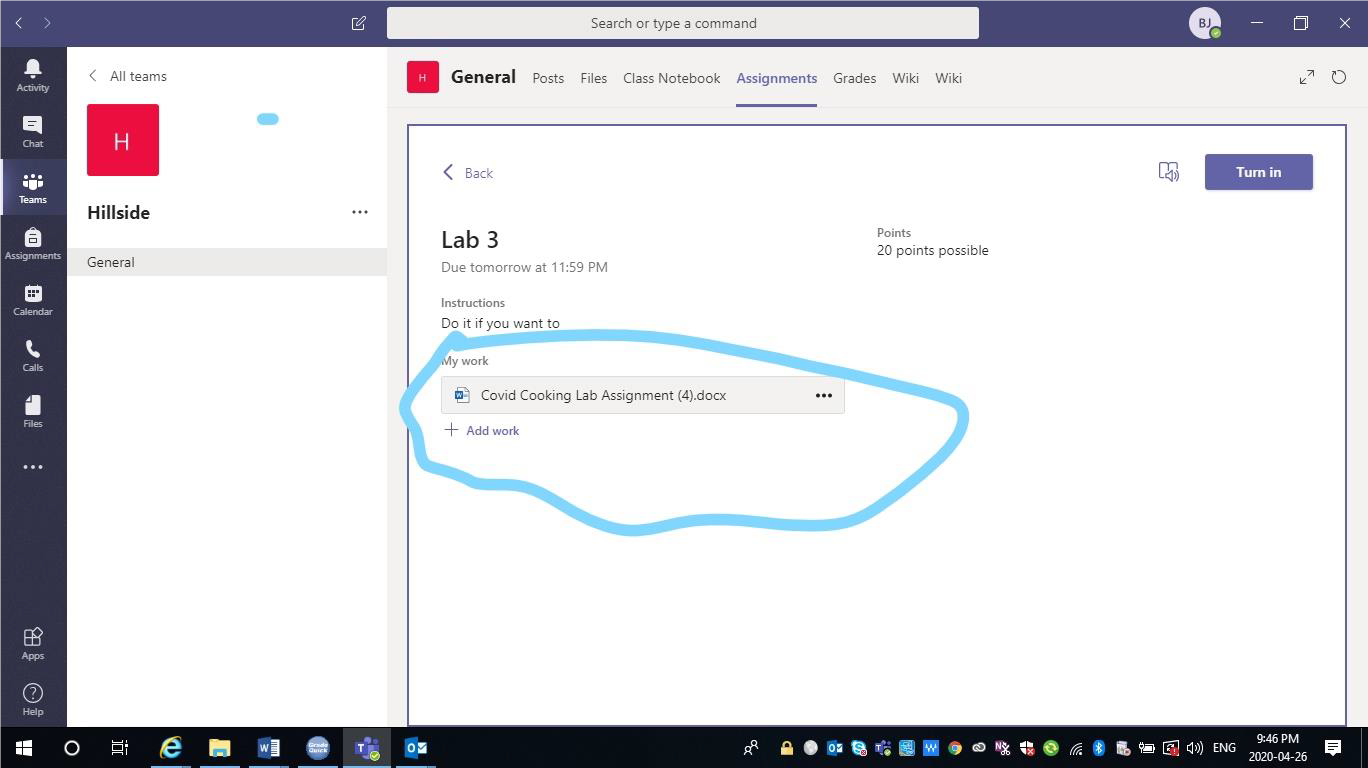 3. Click on Edit Document and select Edit in Browser.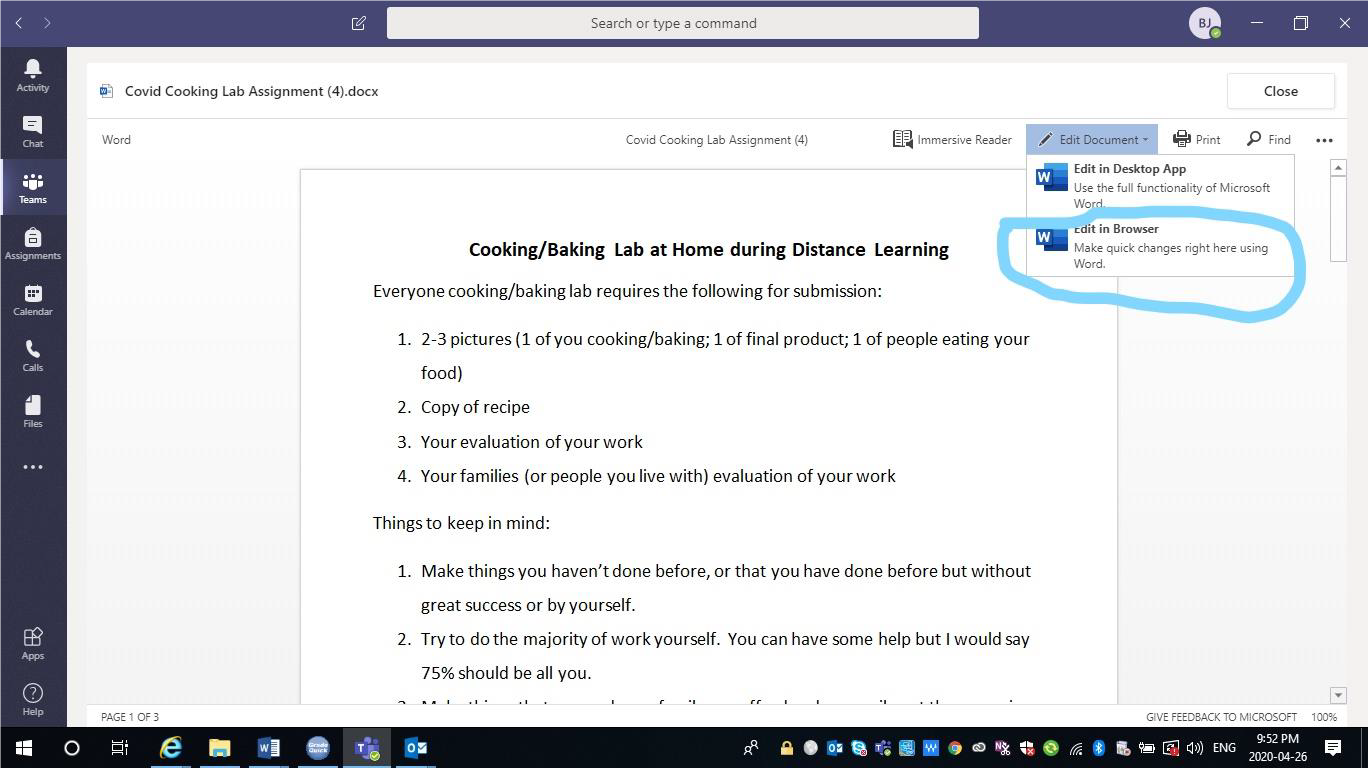 4. Complete the work on the worksheet. It automatically saves.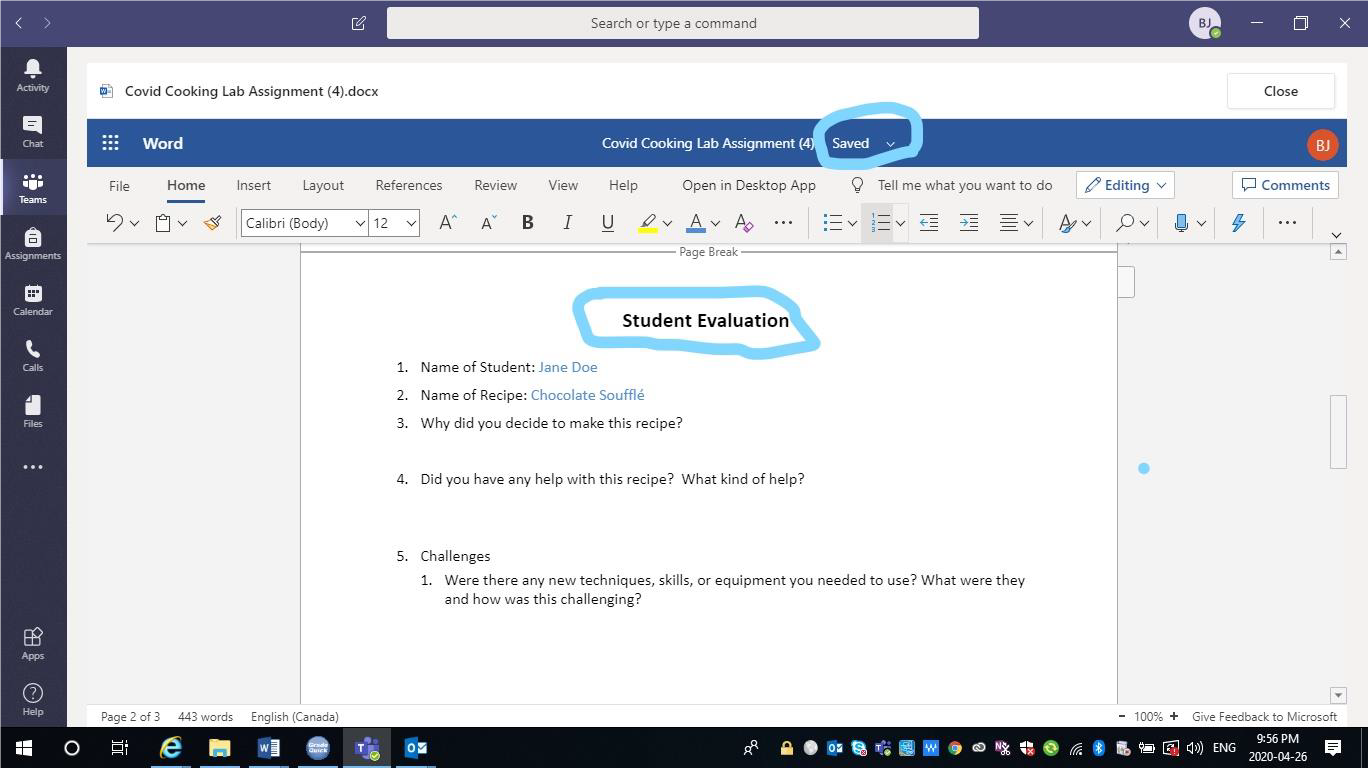 5. Close word document.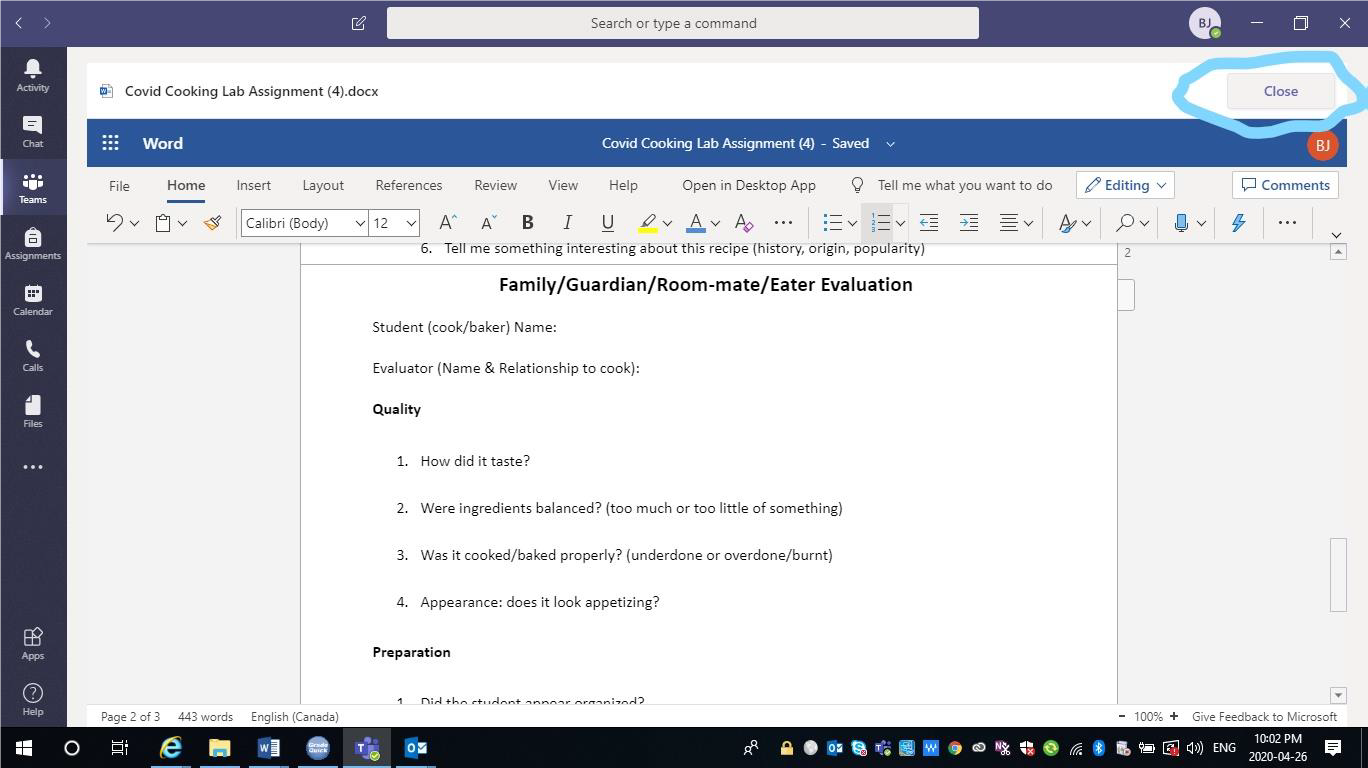 6. Click on add work to add pictures or other documents.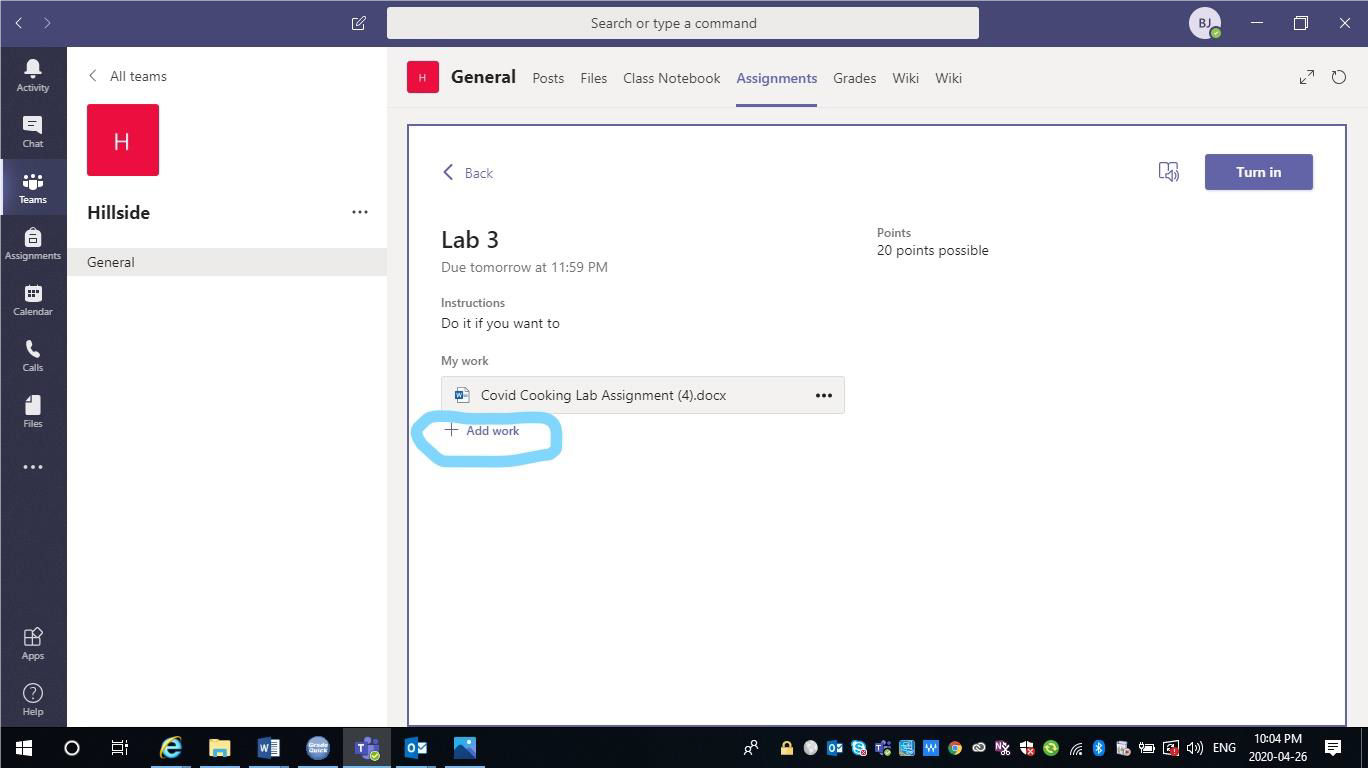 7. Click on Upload from this device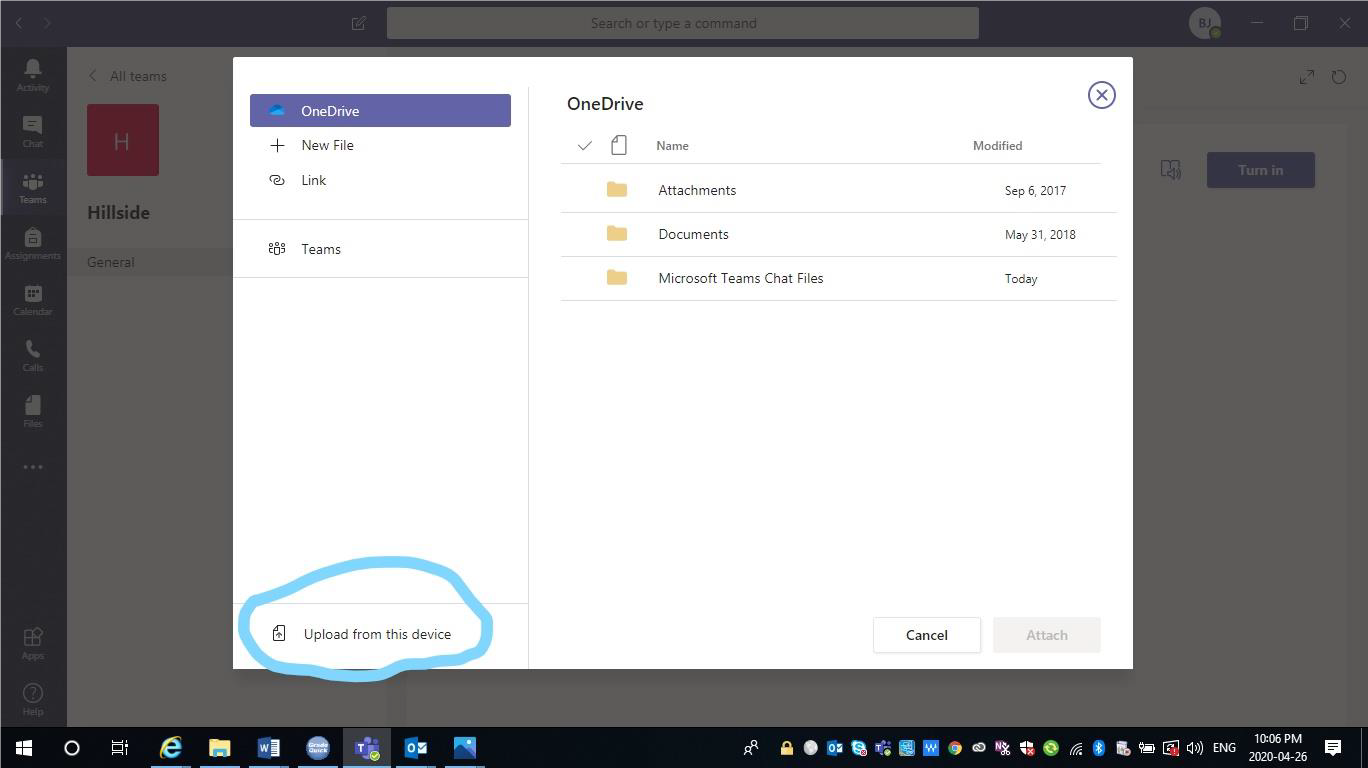 8. Select your 1st picture and open.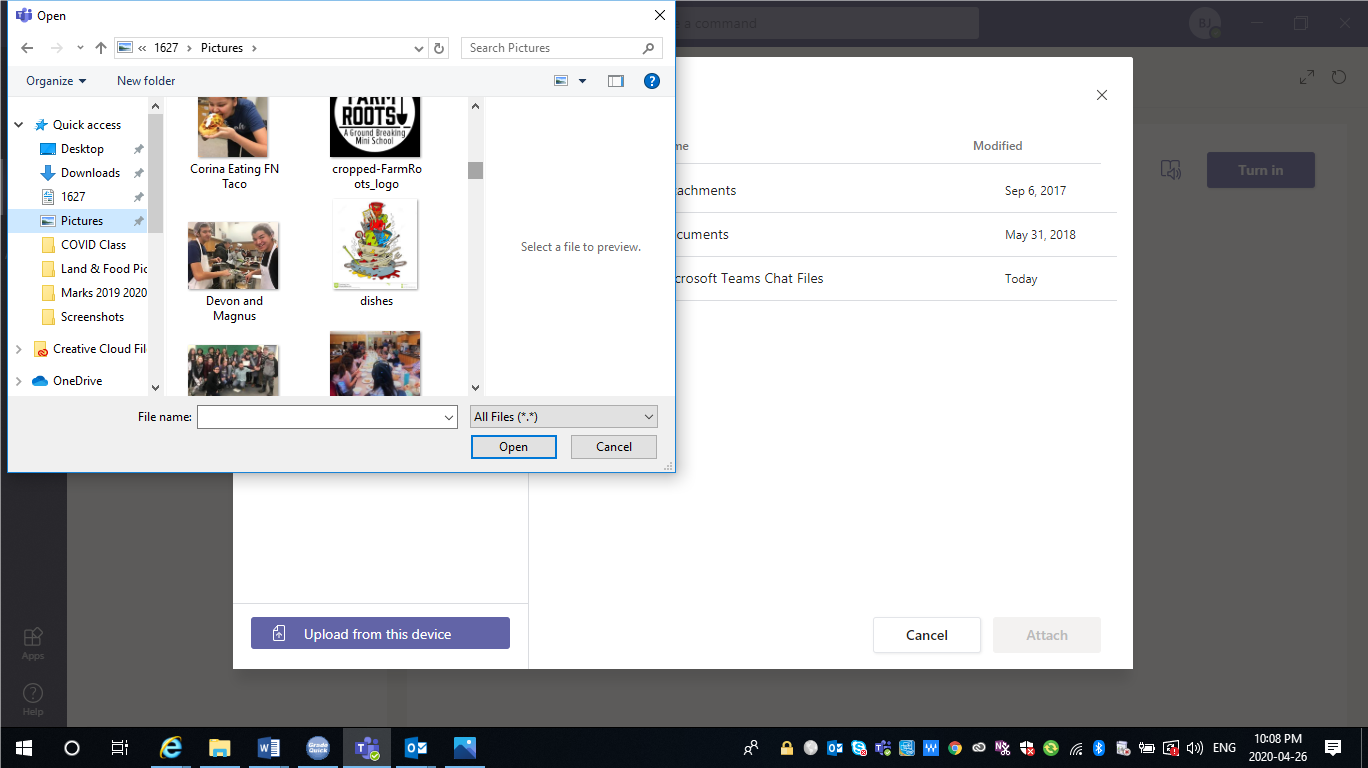 9. It should look like this when it is downloading.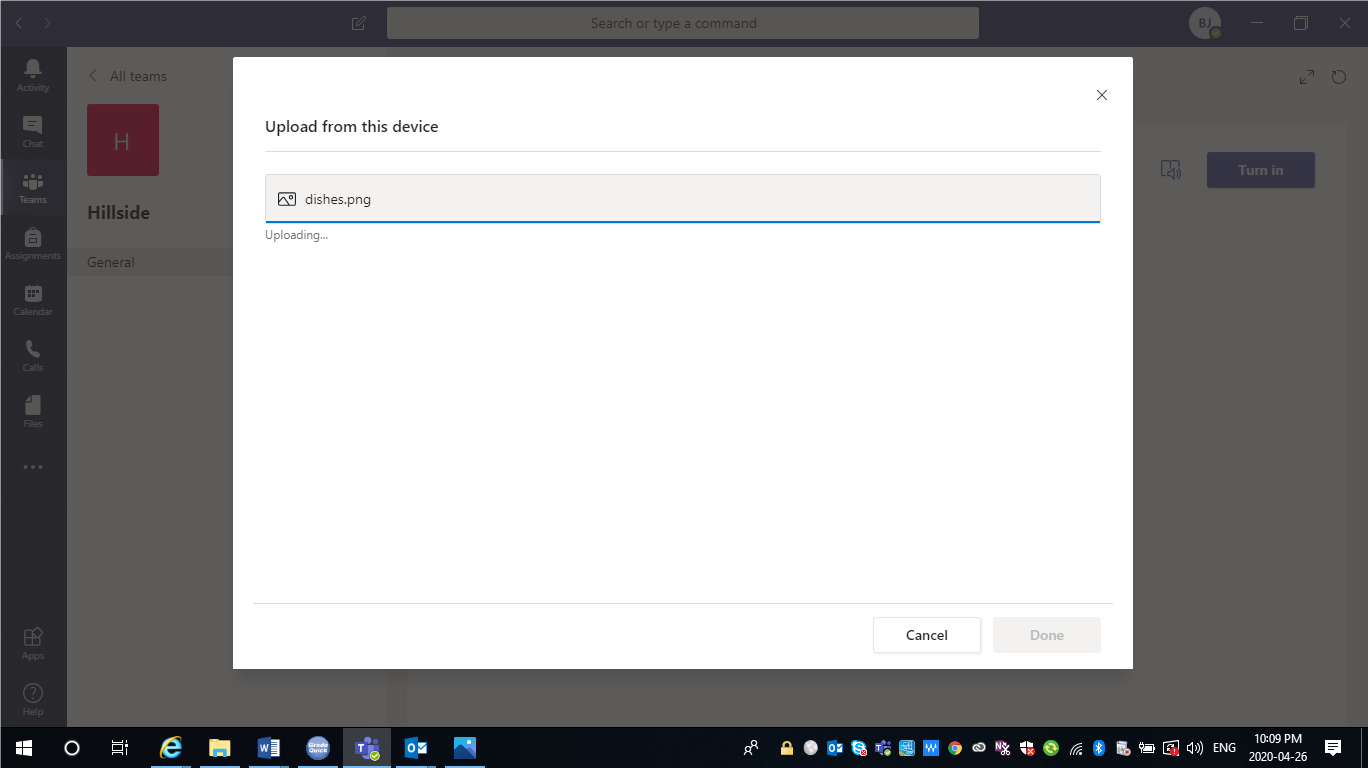 10. Once it is done downloading click done.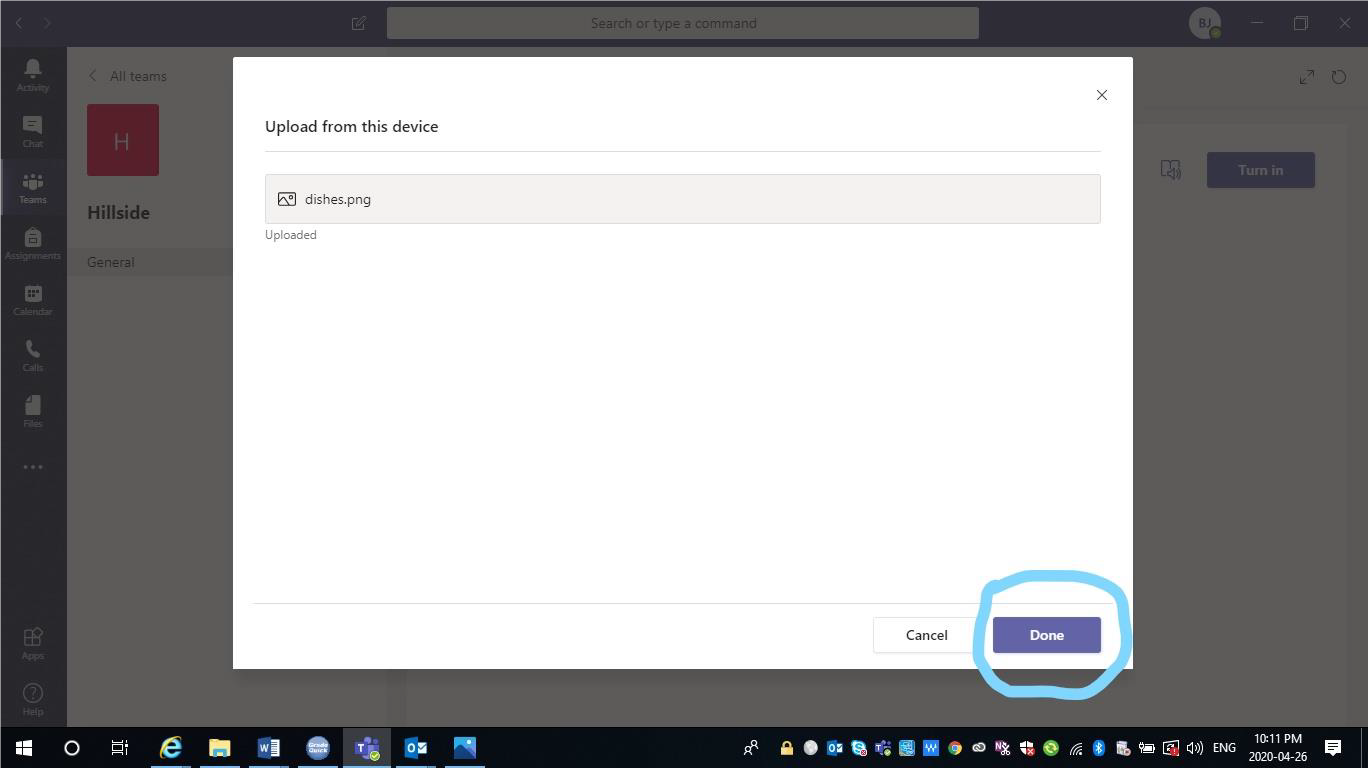 11. Click Turn In to turn the assignment into the teacher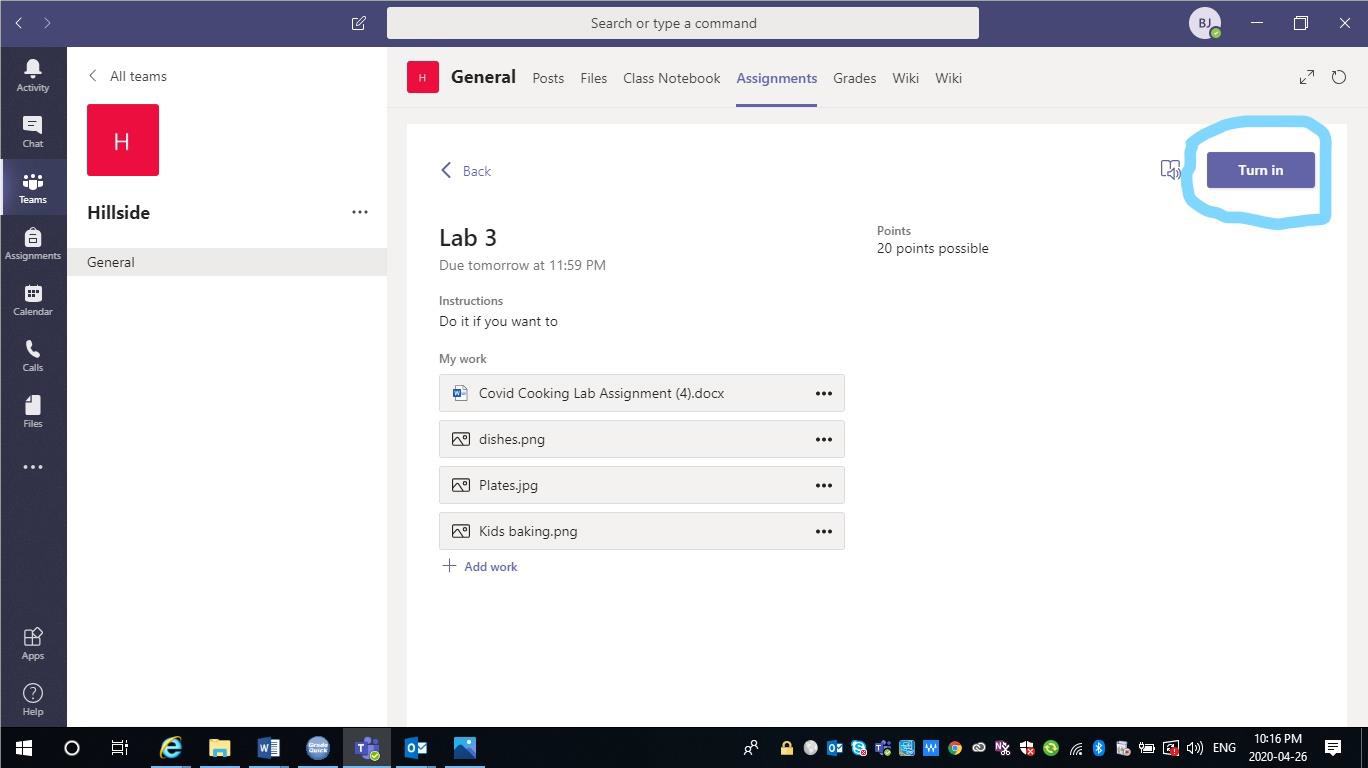 12. When it has successfully been turned in it will look like this (you will also get a little animation character too!)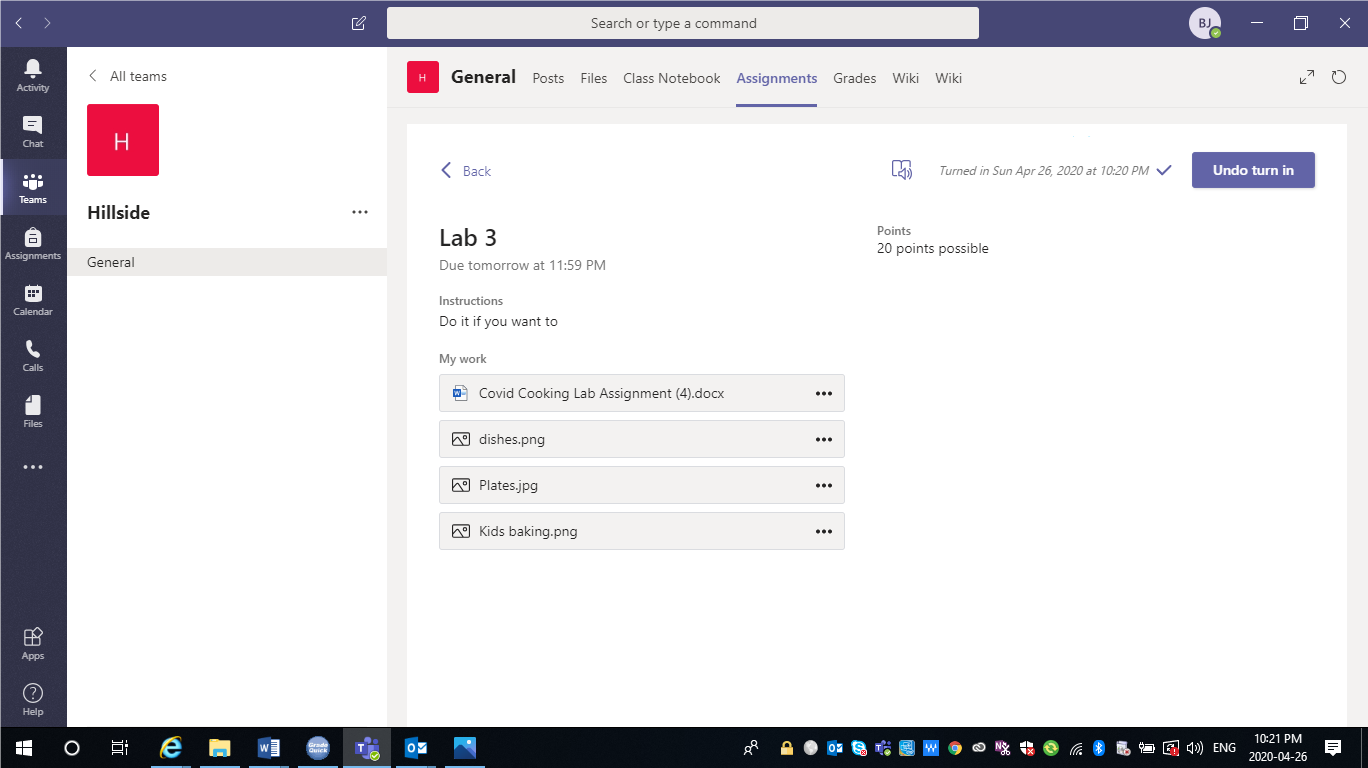 13. To exit screen click on back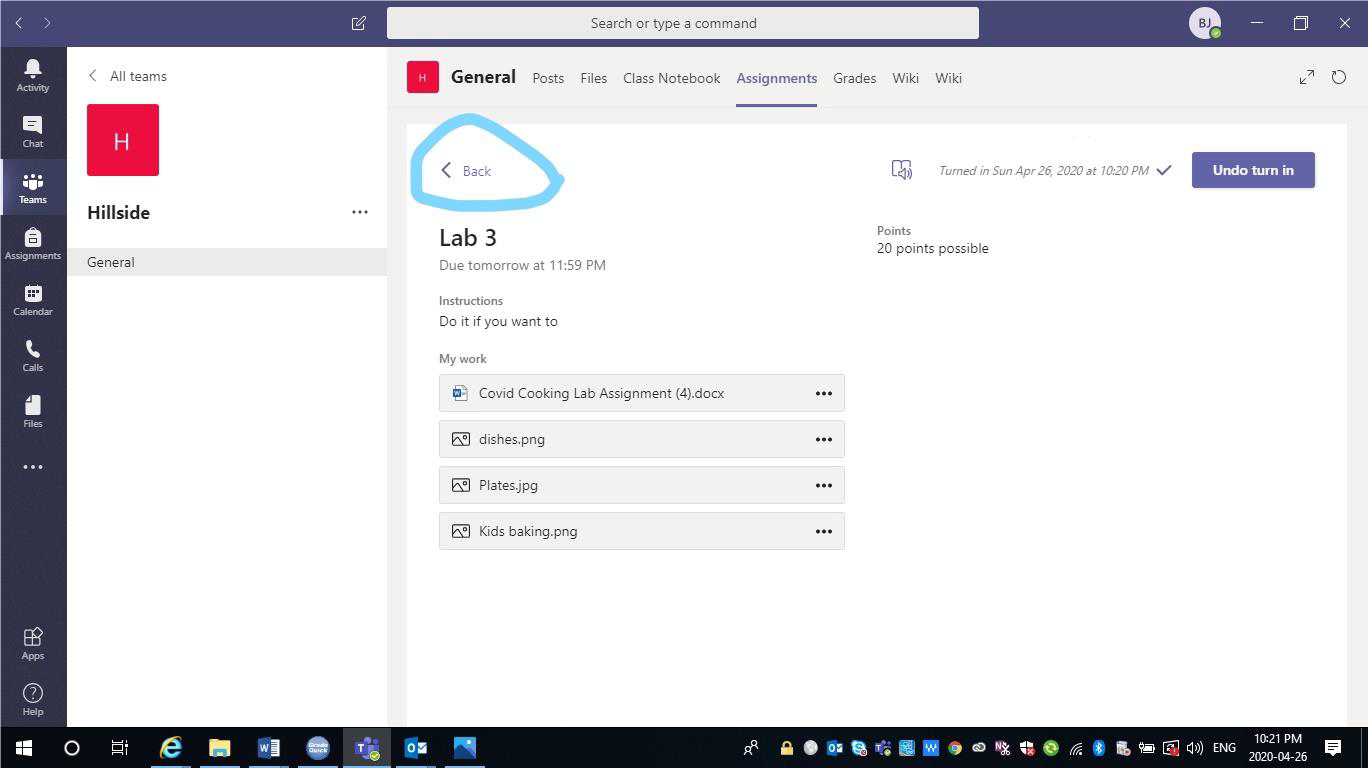 14. If you have completed all your assignments to date, your screen will look like this: