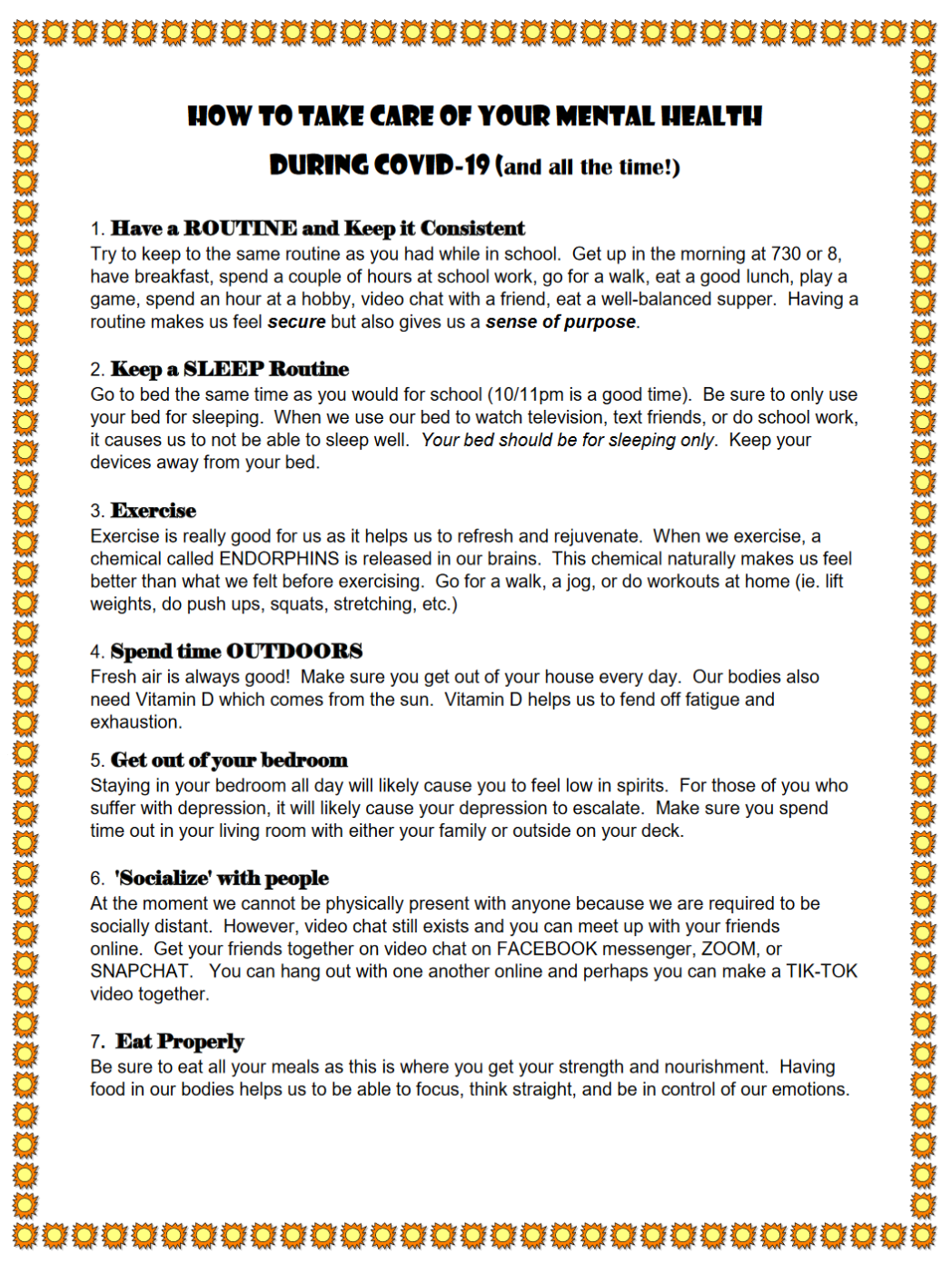 Teen Crisis Lines

(available 24 hours)
Native Youth Crisis Line Society 1-800-588-8717
Youth Distress Line 1-866-661-3311
Youth Support Line 1-866-661-3311
*also online support chat from 4pm to 10pm https://crisis-centre.ca
Or text (250)564-8336
Free Virtual Counselling
Youth (ages 12 – 24) can also receive free virtual counseling during the pandemic from the FOUNDRY by contacting 1-833-308-6379.  https://foundrybc.ca
HSS TEEN MENTAL HEALTH SITE
Hazelton Secondary School has recently created a website filled with Mental Health Tools for Teens.  This website has information about coping during the COVID-19 pandemic, links to mental health apps and crisis lines, various resources regarding mental health, numerous coping skills, as well as info on anxiety.  In the future, information will be added about depression and coping with self-injury.  The link to the site is https://hssteenmentalhealth.weebly.com.
CONTACT US
If you are needing to connect with the school counselor, you can contact Ms. Pretty
at (250) 842 – 8266.  You can text or you can phone.  She can also help you arrange for counselling services in the community as well.
Parents/Guardians, if you are concerned about your child's mental health, you can still contact Ms. Pretty as well.  Phone at the number above or email her at rebecca.pretty@cmsd.bc.ca