There are many ways in which our school is truly unique. Teaching Gitxsan Language, Culture and Art is one of the ways our school stands out.
Please read this post about what Grade 8's have been up to, submitted by Mrs. Muldoe, our Gitxsan Language and Culture teacher:
Clary Martin and Ross McRae brought in a deer to teach students how to skin and to talk about how they prepare to go out hunting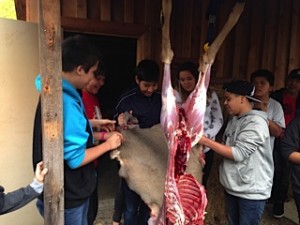 Grade 8 student Nolan Barnes making ice cream, from soap berries: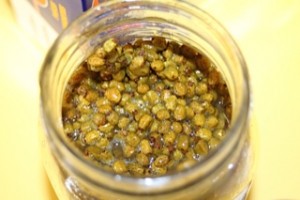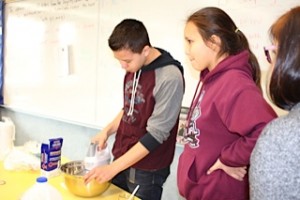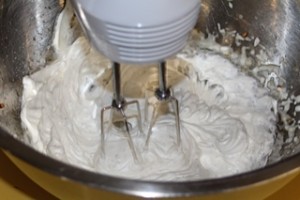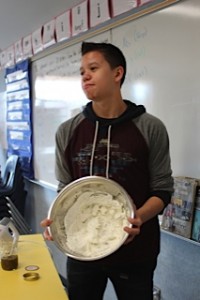 Simoogit Delgamuukw, Earl Muldoe, came in to share about his career as a master carver: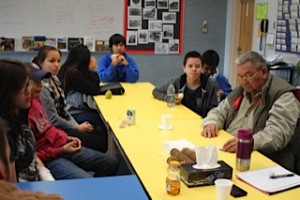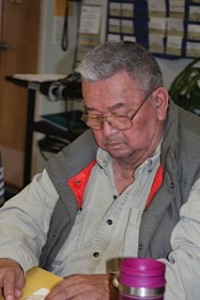 Medicine pouch making with Ross McRae: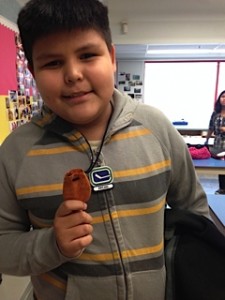 Deann Hill's Butterfly painting: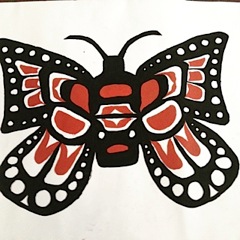 Speeches with Ms. Ludwig in our language: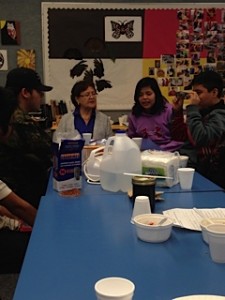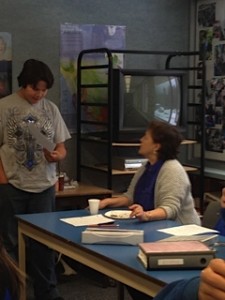 Learning to carve at home.
Made by Autumn McRae and Tami Stevens.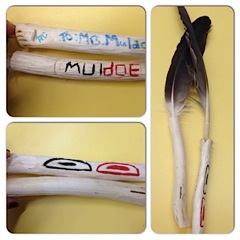 Trapping with Bill Blackwater Jr. and Jordon Muldoe. Bill talked to students about his family, growing up, territory, and will be teaching the students about trapping this season with Jordon. Bill and Jordon showed the students several types of sets, taught students how to check two lines, how to bait the traps, build a fire and respect the land.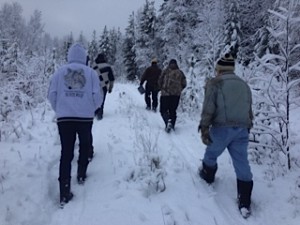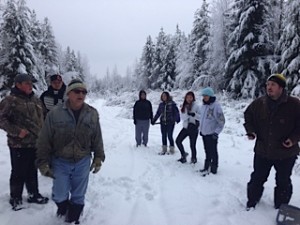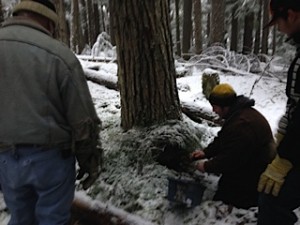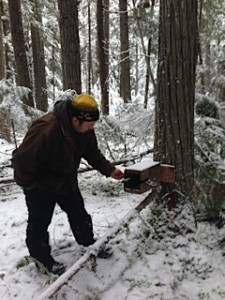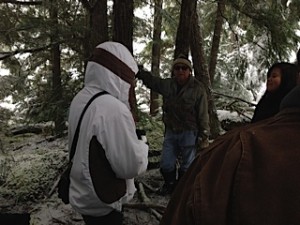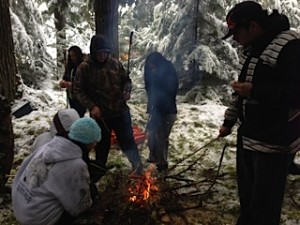 Simoogit Wii Seeks, Gary Hill, came in to our class and talked about how he started carving. He taught the students to paint a plaque.