Mr. Webb brought a baby llama to school today!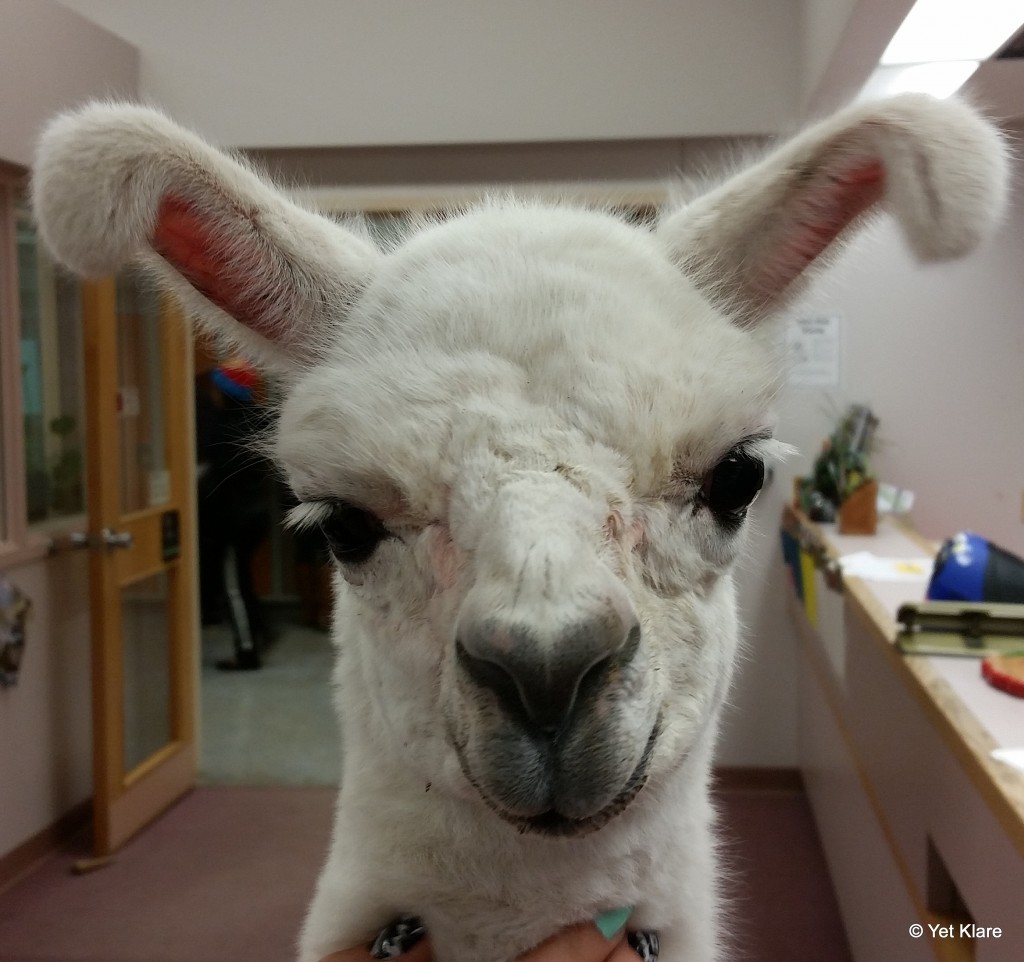 Her name is Frosty Morning, because she was born on a frosty morning, on November 28th.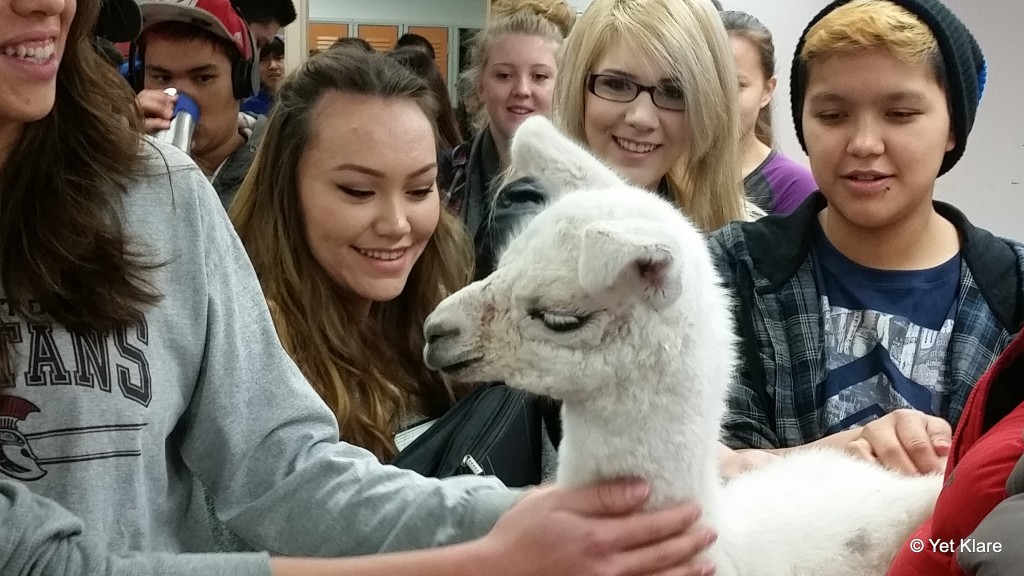 All the students were excited to see the baby llama. There were many smiles around and lots of volunteers to hold and pet her!
Julia says: "She is adorable! Her fur is so soft and fluffy. I really wanted to keep her to myself! I really hope she comes back again one day so I can pack her next time too!"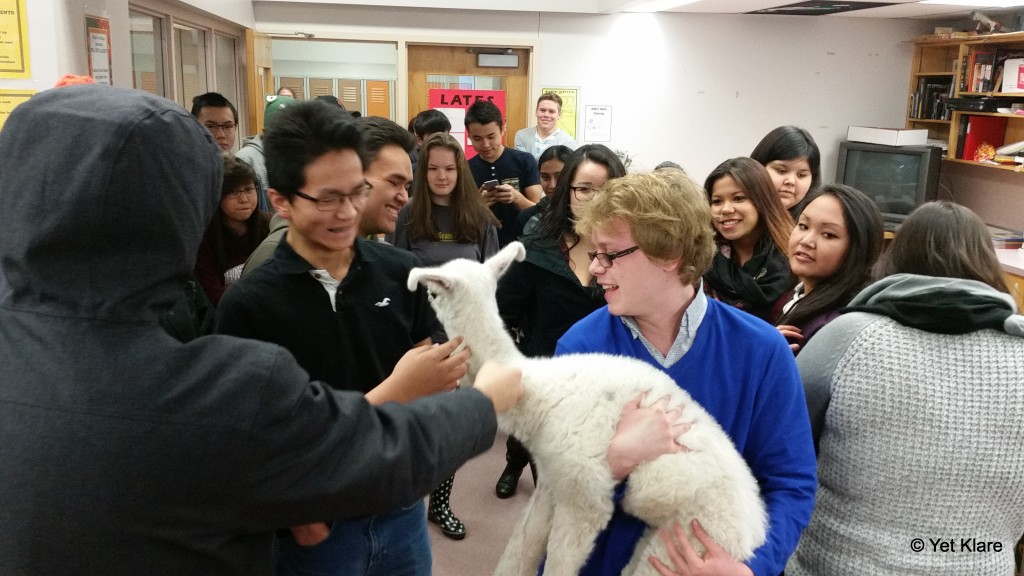 We all sure hope that Frosty will visit the school again!